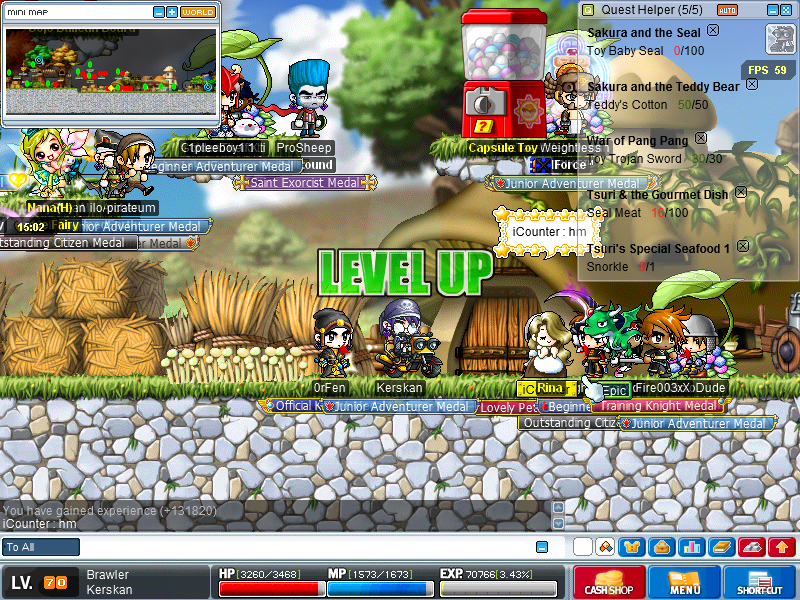 Kerskan levelled to 70 on the Capsule Toy event (finding pieces of the three event items gives exp, that's how he levelled).
Here's the two advancement items (ignore me being on flight to Orbis from Ariant, europe Taxis in towns allow direct travel to ariant, shortening the time to get to orbis)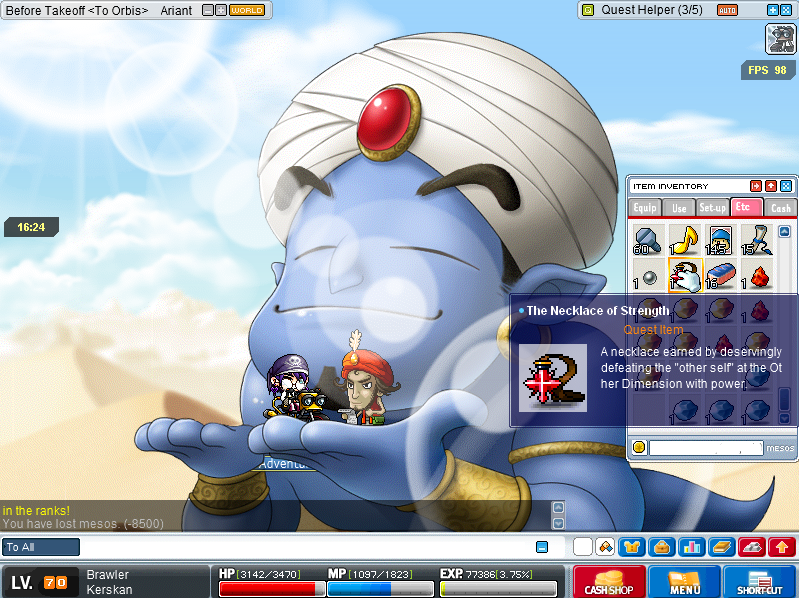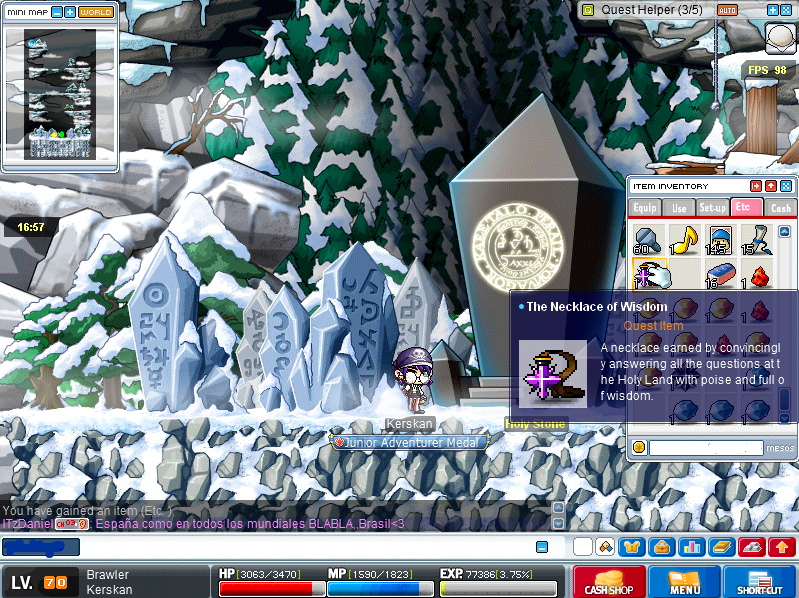 I unfortunately missed the moment of advancing, Maple decided it would rather close, AGAIN, as I screenshot the moment.
I'll be getting screenshots of equipment and such later, so check back for an update of the equips.