Just an alert for those out there wondering why they got randomly kicked or became randomly guildless:
Just today, hacker(s) entered many of the top guilds in Bellocan and disbanded them.
---
Screenshots: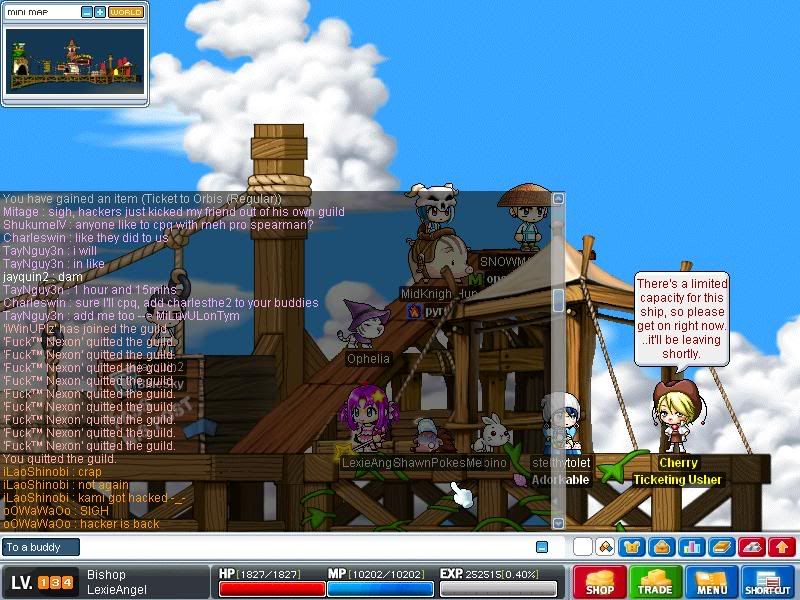 [Note that some of these screenshots may not be from Bellocan]
---
Guilds confirmed disbanded (by guild members):
Mint
Loyalty
Wallstreet
Kryptonite
Guilds rumored to be disbanded (by non-guild members):
AlandCrew
Fatesfury
Divinity
Encore
Envyus
Aeons
FenixLegion
2FCkevin
[Edit: In my haste to post this thread I did not notice that Pirates was in fact
not
disbanded. My apologies]
---
Safety precautions you should take:
- Fill up your guild to max (the effectiveness of this is disputed)
- Keep a back-up list in case your guild gets disbanded
---
I was in one of the guilds affected (Mint). Hope this helps.
~Steven