Well, dual blades got boring to me at 120, and was too lag-inducing to ever be able to boss with my guild anyway, so I quit it and was like 'hey I want to try the CB again'. The old one was on my F/P's account though, which meant a tons of equips I couldn't share between it and my Paladin.
So during the Halloween event, I decided to remake it, while making witch stews to later boss with. I used the witch stew event to get up to level 50, stayed like that for a few days, then mass leveled.
Obviously the remake is WAY more successful than my first CB.
Level 100;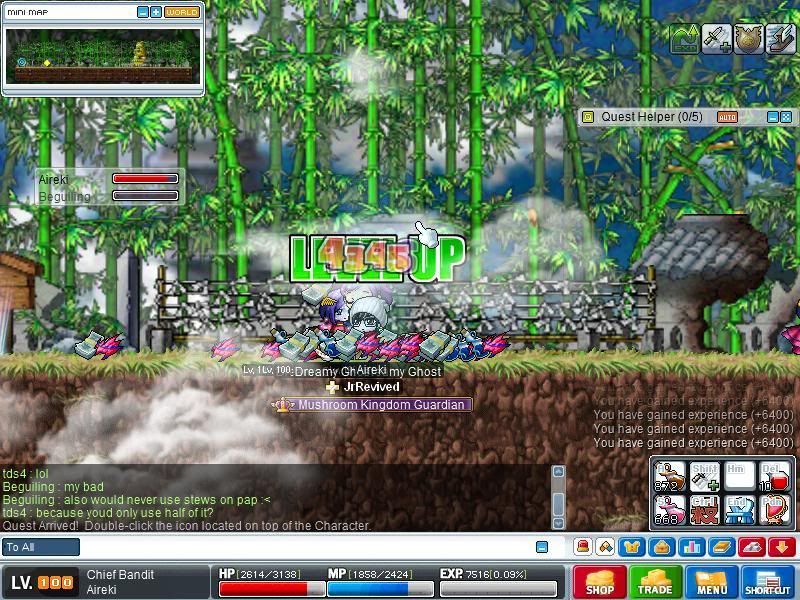 (Level 50 ~> Level 100 took 14 days roughly.)
My stats/equips;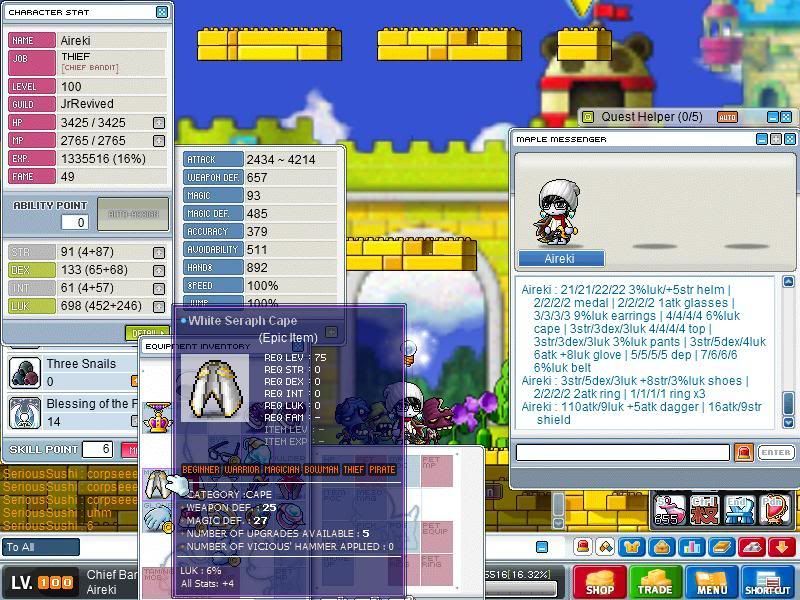 :3 Loving it so far, I can't wait to get to Shadower.
Any comments? o: