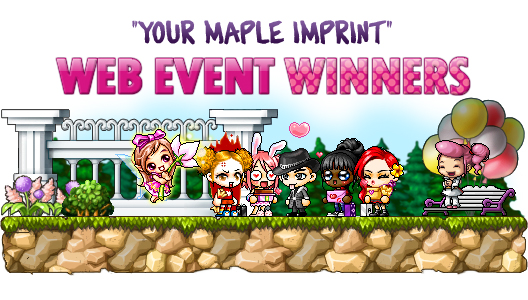 We asked for your ideas on how to improve the Cash Shop and the wedding system and boy, did you respond!
  There was certainly no shortage of ideas and it was difficult to pick the best four, and we want you to know how grateful we are for the thousands of concepts you submitted.
A big, hearty congratulations to our winners who not only submitted great ideas but took the time to thoroughly explain everything down to the smallest details!
  Grand Prize: Netbook Salmonboy99 of Windia
  1st
 Prize: iPod Nano HappyPro of Windia
  2nd
 Prize: Digital Camera SIayerJuan of Khaini
  Runner Up: MapleStory Plushie XgrantwallX of Broa
  Some of the great ideas that were suggested by many include reorganizing the Cash Shop to be more intuitive, introducing entirely new themes and maps for weddings, having pre-marriage quests, and offering a selection of wedding gifts from Nexon!
  We'll keep you informed as to when you can expect to see improvements in these systems and thanks again to everyone who cares about the future of MapleStory.
 

Are you ready for the future?

Get some NX today!