No its not a trap! I got my first character to 120 on November 19th and I can honestly say... it really wasn't that special lol. BUT ANYWAYS... it makes you feel like you've accomplished a pretty big goal in the game and I can say that I'm enjoying fourth job very much. People let me go on boss runs now! lol
I don't have much to post, but here's the screenie of my leveling... and I forgot to take screenshots of everything else because I was so excited!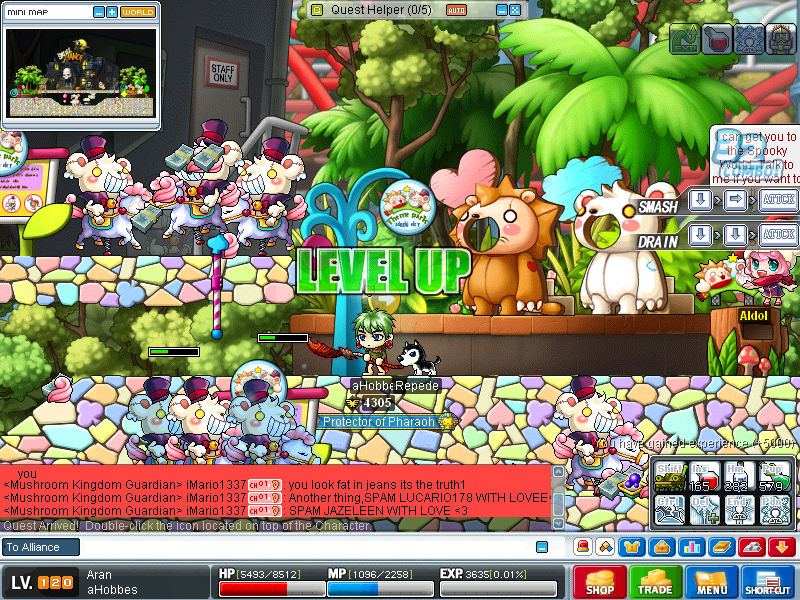 :::EDIT::: I also found a picture of me beating Maha!
Equips are up!
*Unlisted Equips: 4 Zombie Rings, 1/1/4/4 3 m.att Tiger Talon, crappy shoes
Here are my stats as well.
As for my future of upgrading equips...
~ Cubing my Arcglaive for at least 10att potential
~ Cubing my bottom for at least 3% str
~ Getting an attack belt/Alien belt and potentialling for at least 3% str
~ Get a pair of shoes with at least 3% str
~ Getting SE Bergamots with at least 8att hammered