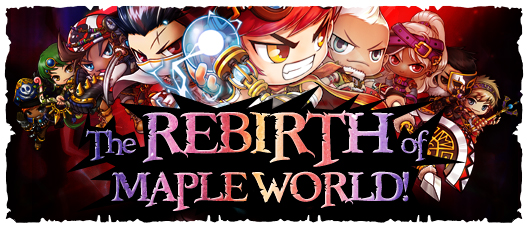 It is the biggest event in the history of MapleStory. It is the event that will rock Maple World to its very foundations. Worlds will collide, continents will quake, dogs and cats will live together, and the very foundations of reality will quake.



The problem is, we don't know what to call it.



In Korea they called it the "Big Bang." It was the most important update in MapleStory history and it's coming to Global MapleStory soon. We want to know what you think we should call the event.



Here's how it works:



- Submit your idea for this event's name through our Web submission page between
September 14 and 20, 2010.

- Maplers will vote on the five top submissions through a poll on the official MapleStory website
between September 23 and 29, 2010.



Good luck, Maplers! And get ready!



Prepare for big changes! Get some NX now!

More big deals! Get Free NX now!
Noticed that on Southperry, so I decided to post this here.