So since its the summer and I have nothing else to do, I started up an Aran on Bellocan. Why Bello? because my brother started me off with 15m, 9att work gloves and an 81att Scorpio.
Anyways I think I started 3-4 weeks ago and I just wanted to give a small update on how I'm doing. I'm leveling a lot faster than my Ranger for all those who remember the legacy. I'll probably hit third job in a week or two. (
[email protected]
how fast im leveling. i find it hilarious compared to WindHobbes)
Anyways, lets get on with the pictures!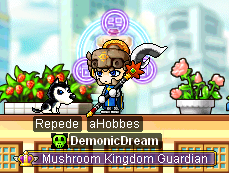 this is me with Repede, my lovely husky. Its a shame they stopped making the Blue huskies, it would have been perfect. ;(
The stats.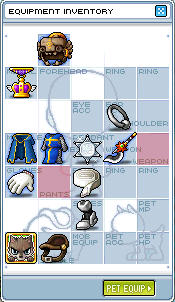 The equipment. and for those who are curious...
9att WG
14 Dex chainmail
81att Scorpio (upgrading to a 95 Karstan. I'm thinking of getting a 100+ one but its expensive. ;-
10str napoleon
18dex Zhelm. I think it has 7 slots or something, I bought it scrolled cause it was cheap.
I'll probably update when I get to third job or when I get to 64. i like the karstan.